I thought you guys might be interested in my latest project, a caravan camper pop top. I am treating this as a bit of a diary for me too.
We had been thinking about it for a little while and roughly knew what we wanted, and this little gem came up for sale. We bought it sight unseen, and drove 1600km return to collect it off the Ferry. This was our first sighting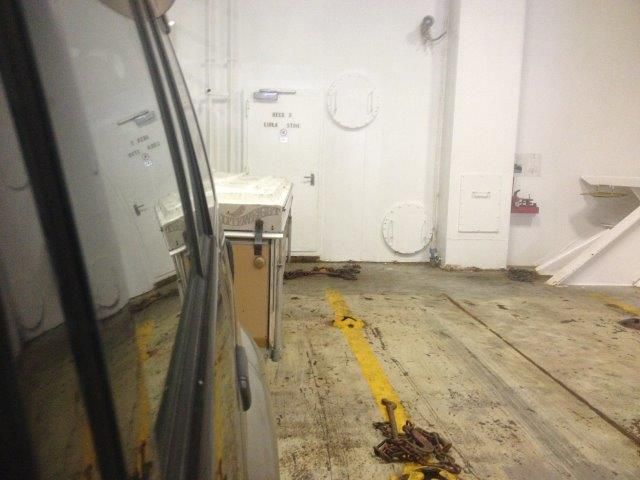 Once we got off the Ferry, time for a closer look. It is NZ made, a 1979 Liteweight Expander, basically a pop top with solid sides.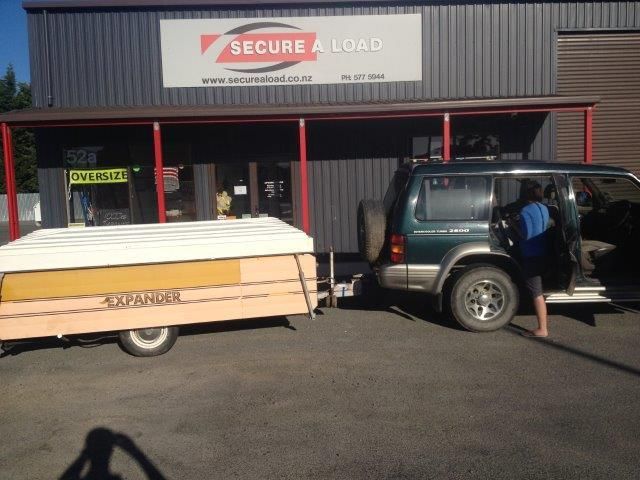 On the way home to Gore the name came to us, Miranda. Miranda the Expander. Amongst other things we are sheep farmers and I enjoy tinkering, love my welder, never sit still and we both love exploring the 'trail less beaten' in our country, this often means potholes, washouts, corrugations as well as great scenery. keep all this is mind as the story unfolds below.
Set up on the Lawn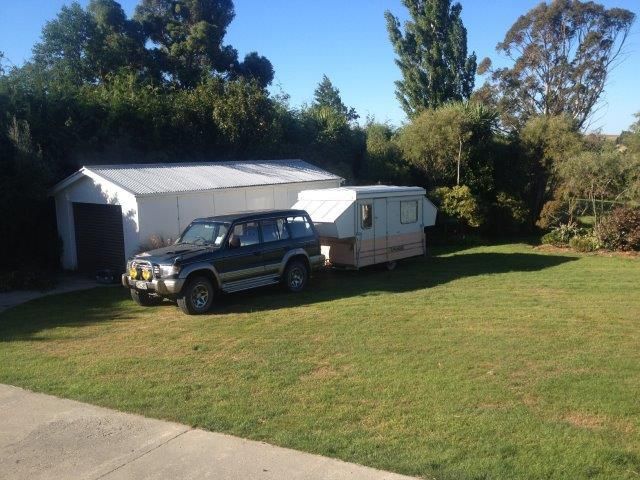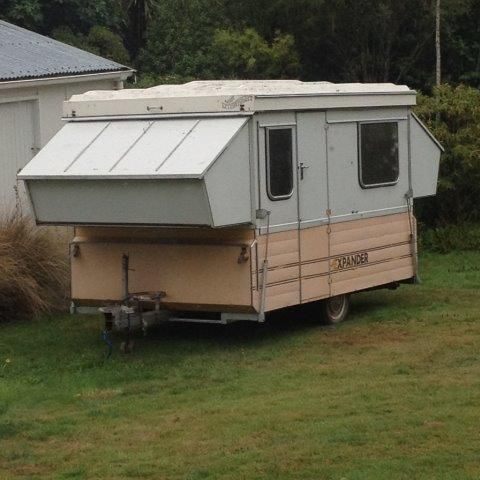 My wife quickly get set too cleaning it and giving a bit of paint here and there, some pictures of the inside with the squabs out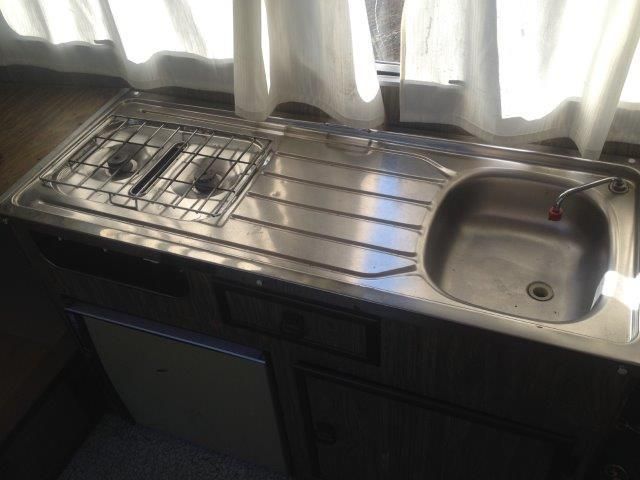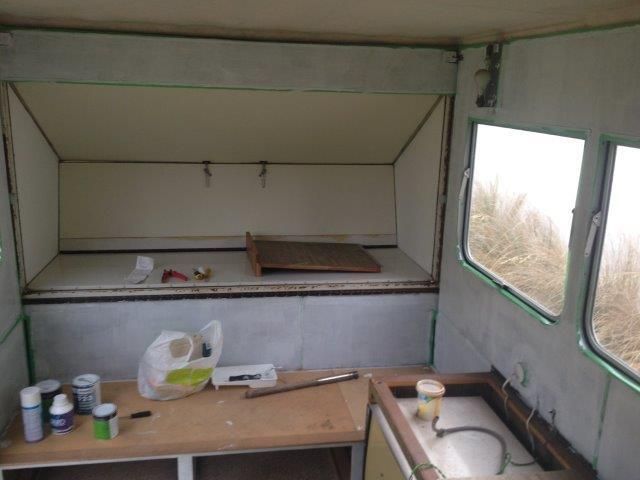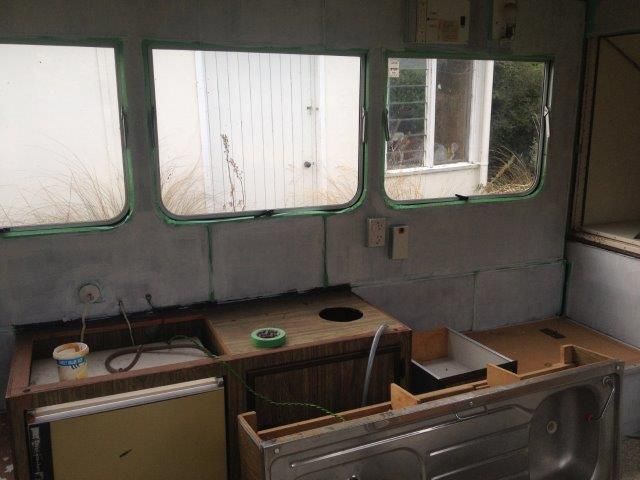 I put it over the pit and I took a look underneath and saw a bit of the dreaded rust in the floor... so looked the other way and we then went away for the weekend to the beach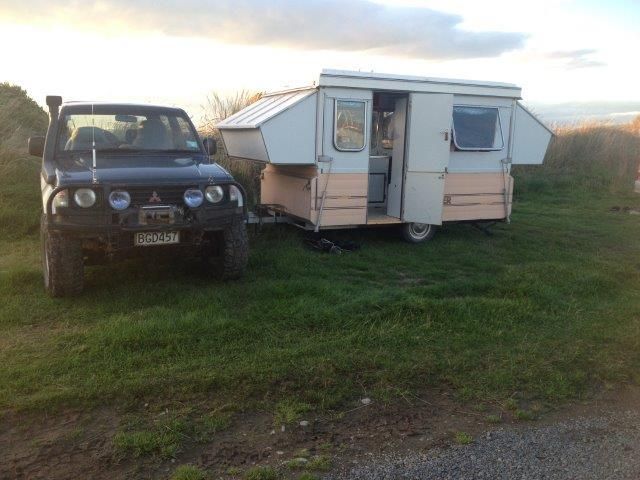 It looked a bit silly behind the wee Paj (had only had it behind big paj until now), and the rust was bothering me so it was time to get the grinder out. 1st take the wheels off, hard job to do with no wheel arches. It really was a job, had to jack van up real high then let all the air out of the tyre. So I made some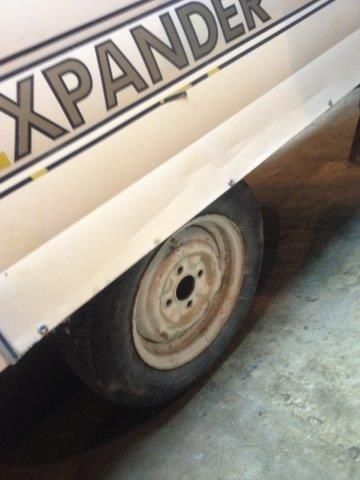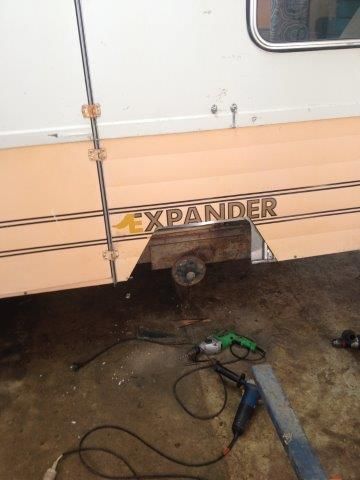 And some bigger wheels (not what was to be used)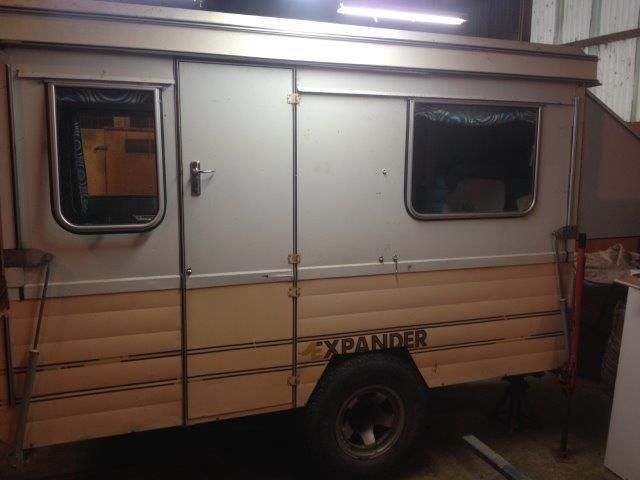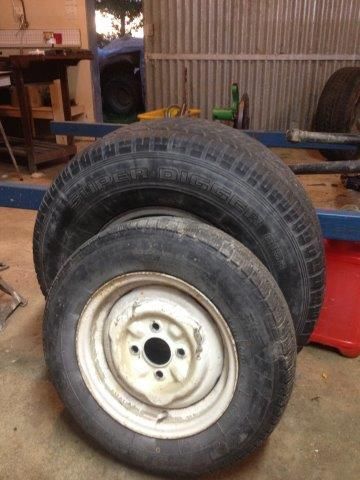 To fit something like this, the floor had to be cut so out came the wheel arch and a bit of the floor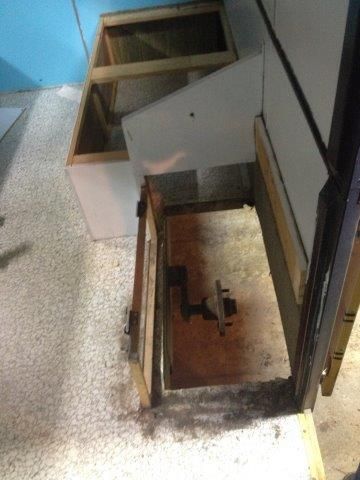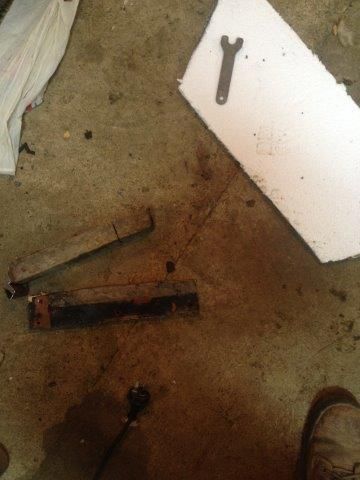 Couldn't get the wheel arch out of the otherside without stripping the entire sides of Miranda so just cut the back of it instead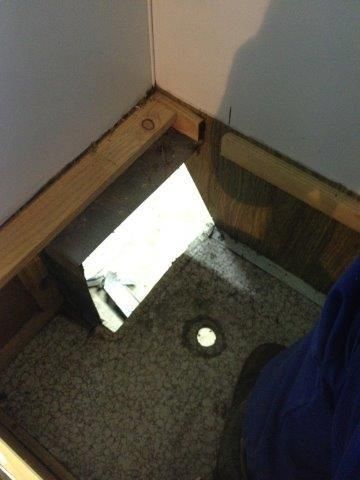 Drilled out loads of pop rivets to pull the sides away to get at the rusty bits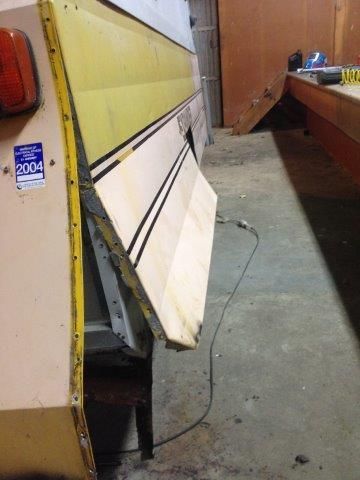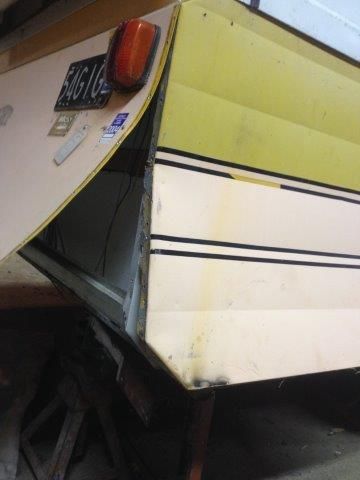 This is the rust I was talking about, all the outside floor frame is shot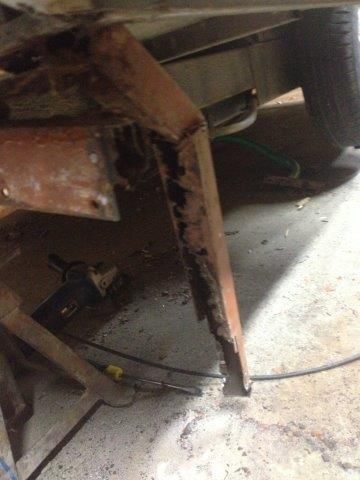 About now I decided to go all out, so I ordered some airbags from the states for suspension and decided the dump the duratorques it currently used, it just bobed along the road anyway, any movement in them was long gone. So with a heavier duty suspension the chassis was going to need laminated as it is only C section. Winter time is a good time for inside jobs and this counts as an inside job.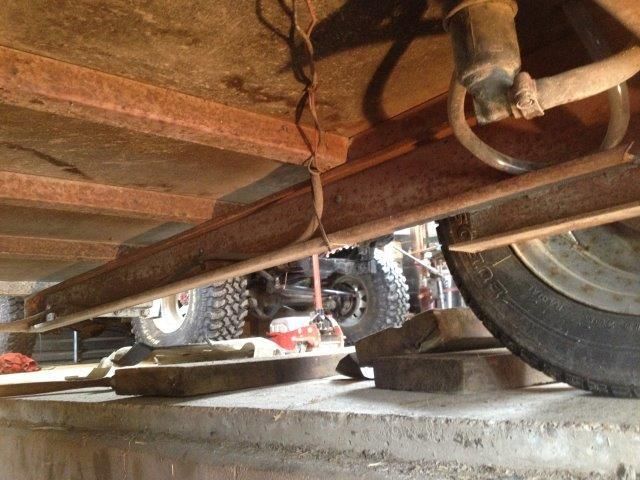 new Chassis time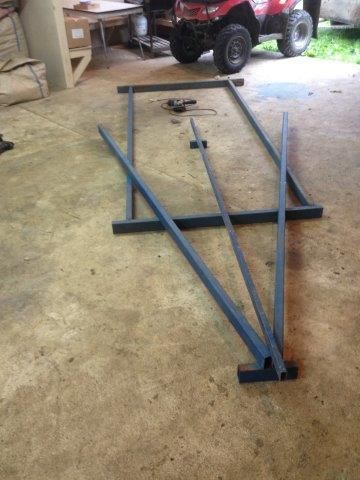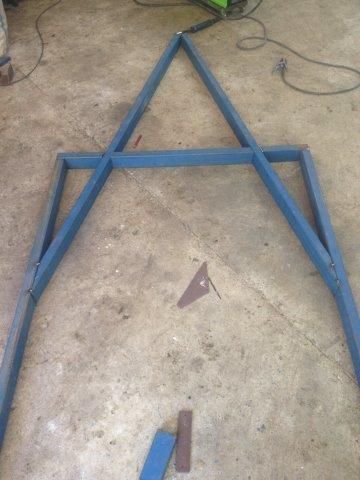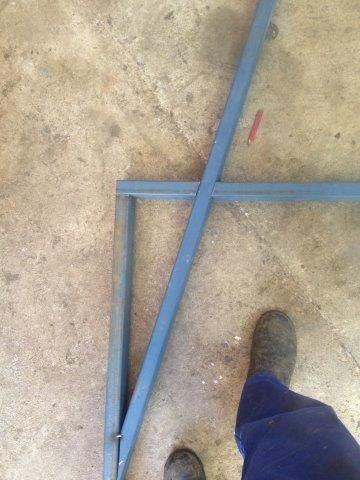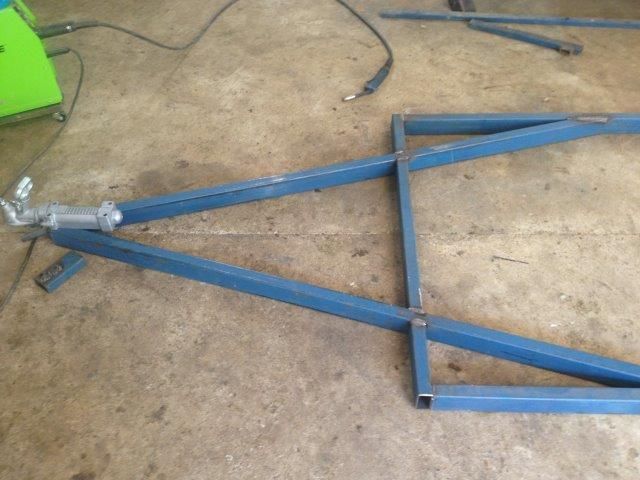 Lowering the chassis off the caravan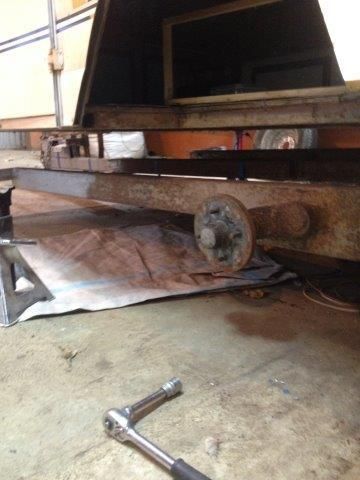 Rolling it out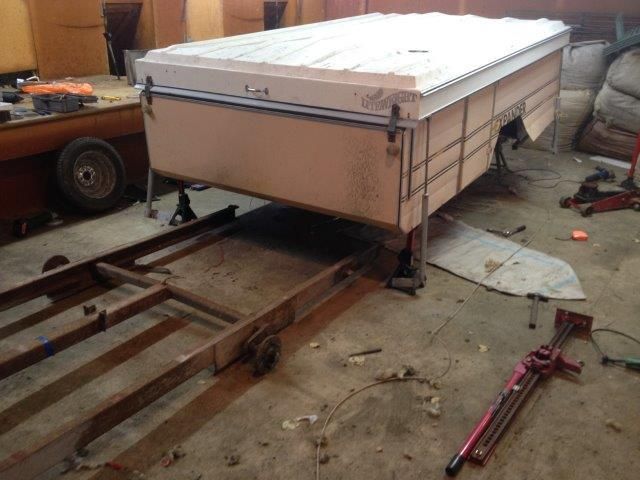 Hovervan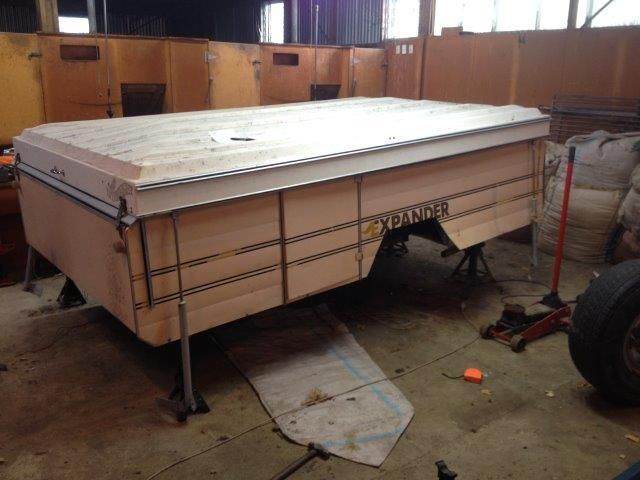 This was built so light!, I think I have done overkill...
Now it was suspension time for chassis, Airbags need something to hold the axle in place, do I use some very light leaf springs for placement or use some suspension arms, I decided on the latter as it seemed like fun. I got some LandCruiser 80 suspension arms and used them as my lower links. About now I got some more suitable wheels and tyres to use, I was never going to use such fat alloys, i have some std hilux rims on 205x16's, may go a smaller tyre size or 3 yet, depending on final height.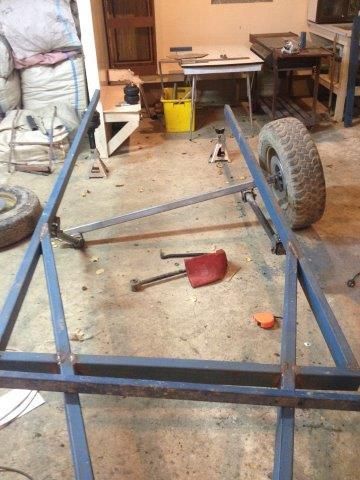 and made the top link myself using the bushes from the original top landcruiser links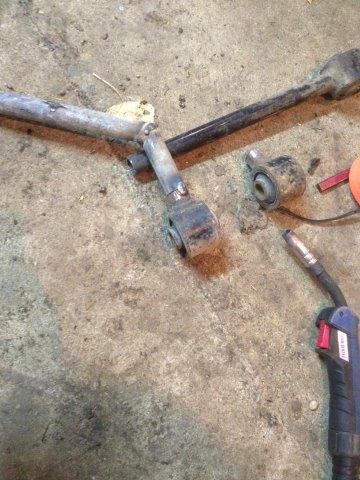 Ugly as anything but no one will see it! And it works! the axle sits nicely in place and does not rotate when lifting and lowering so the airbag remains stable.
So I had the airbags and wanted to get them mounted,
Upper chassis mount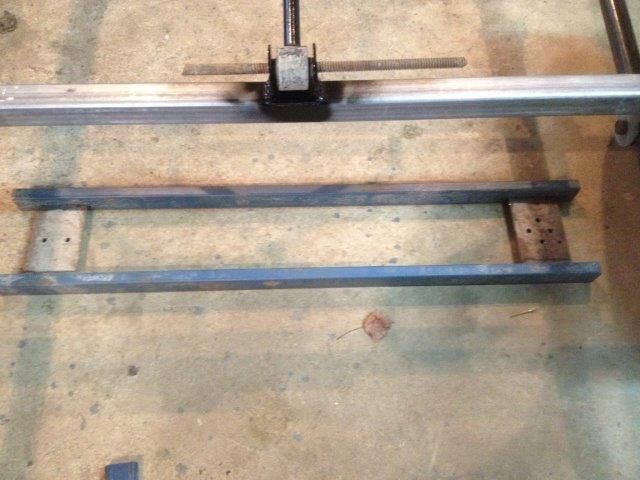 And the lower mount on the axle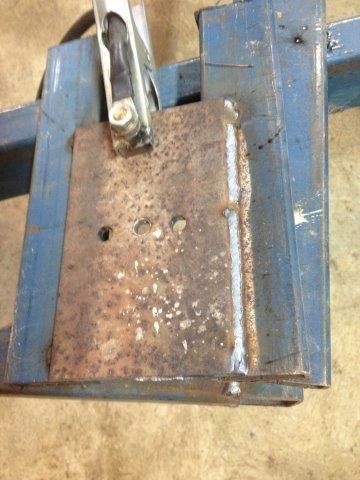 I then thought mounting it so far behind the axle may create a bit much leverage than id like. I had made them like that so I could mount them as low as possible and get the chassis to sit right down on the axle when not in motion to aid getting in and out.
Then farming got in the way again and I needed the woolshed for shearing so rolled the old chassis back under and took it for a drive to another shed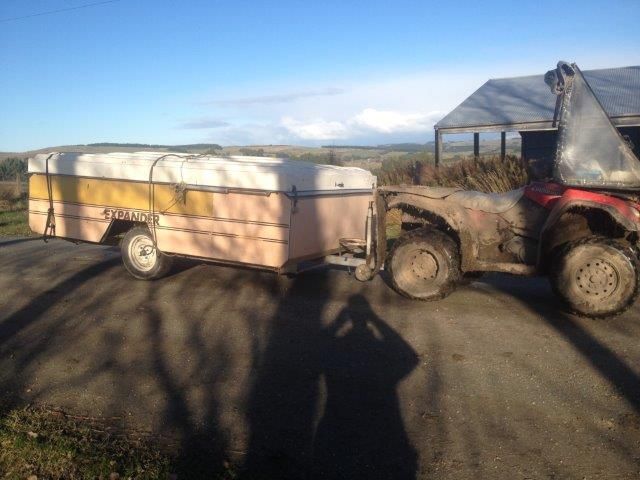 Back to it
Cut the old mounts i had just made (duh) in half and mounted airbags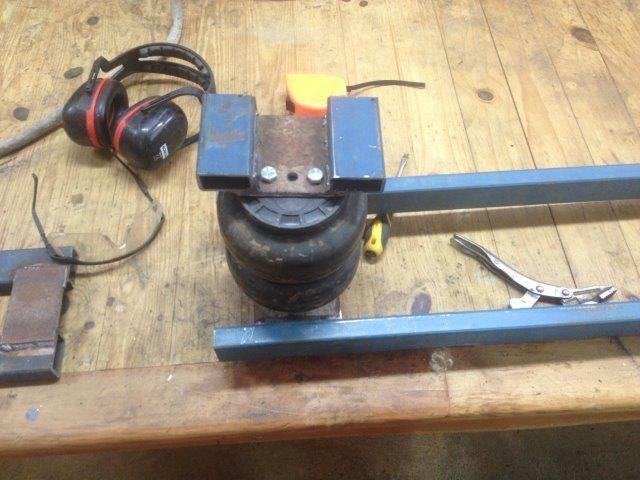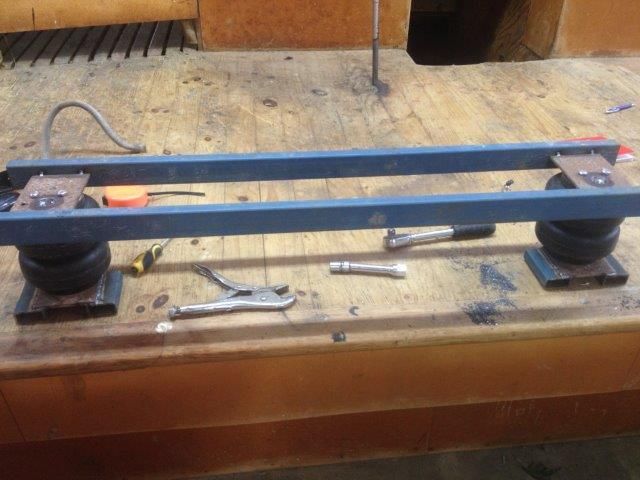 Then fizzed them to the chassis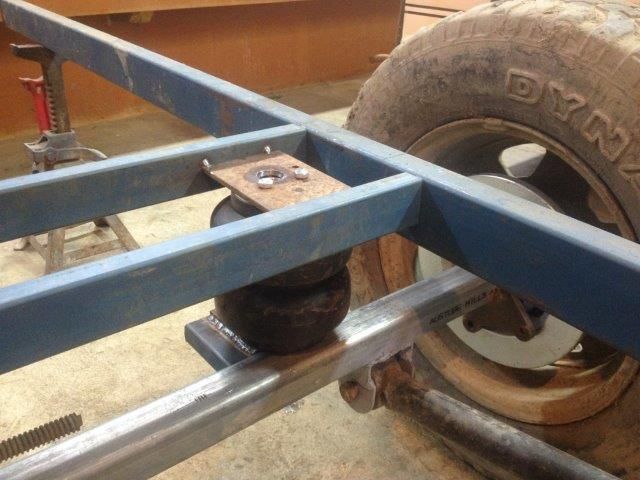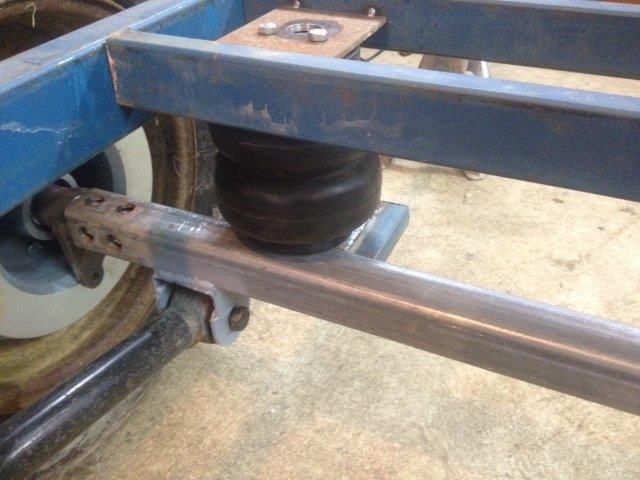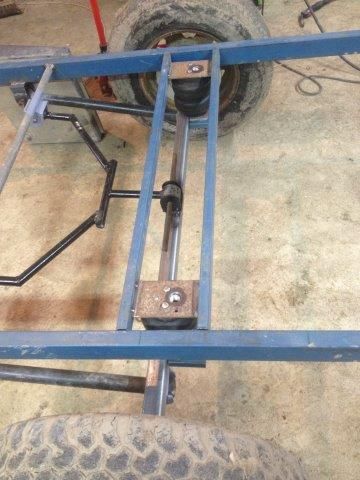 Glen
The Expander poptop may be small but its where it goes that counts